This is my partial Visual Resume - an experiment to overcome dry and vague format of a classic Resumes, and present it in a new way that would give more meaningful representation of personal creative development and work experience. I am not looking for new job.
This page is Work in Progress, still unoptimized.
Everything on this page is copyrighted by myself.
Systems Administrator
09/2012 - Present
School of Visual Arts, MFA Computer Art, NYC
Created UX of 2012 version of department website. Using 4 years of analytics data redesigned and built the new version in 2017 as a SPA on Symphony CMS and XSLT
http://mfaca.sva.edu
Held workshops on Augmented Reality and Virtual Reality; covering basics of building Unity apps for VR Headsets, Microsoft HoloLens, Google Cardboard, workflows using Vuforia and 360° cameras (1 semester)
Running workshops on 3D Motion Capture, Windows 10, and Render Farm management
Built an internal community platform for better communication and resource sharing between students and teachers (Wordpress)
Developed several desktop programs for easier students' project management, thesis preparation and submission (C#, WPF)
Supporting students with conceptual and technical challenges of their project realization
Co-curated Art Exhibition Fluid Horizons (
YouTube
)
Managing state of the art computer lab - licensing servers, AD, 30 Windows high-end 3D workstations, 3D scanners and 3D printers, optiTrack motion capture system, 50-node render farm, and VR/AR equipment (Stations with HTC Vive, Oculus Rift, Windows Mixed Reality Headsets and Microsoft HoloLens)
AR Developer
2016
Personal Projects
Created
HoloLens AR game Future Boy
. Using Vuforia SDK HoloLens finds printed artwork on a wall and transforms the 2D image into a 3D scene where a depiced robot comes to life and shoots at player
Modified the same game for Android phones. Exhibited at SVA All Staff Art Show in 2016 (
YouTube
)
Created Architectural building visualization using Vuforia SDK. Building by Bude Paripovic; I have optimized it in 3ds Max, baked GI/lights, compiled in Unity 3D for Android
VR Hardware Developer
2017
Personal Project
Designed and developed a prototype of VR Headset Sanitizer for HTC Vive and Oculus Rift that uses UV germicidal irratiation. Provisional Patent. Dev halted after unsuccessful Kickstarter campaign.
Software Developer
2013 - Present
Leanterface Inc. (self owned S-corp)
Developed
One Commander
file manager for Windows featuring improved Miller Columns in C# and WPF - One Commander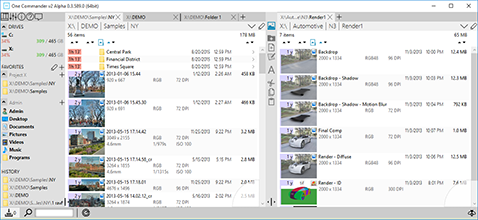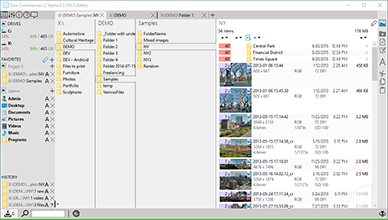 MVP created under name "bitCommander" in 2013. Created Kickstarter campaign which was successfully funded in 01/2014. Developed program
website
also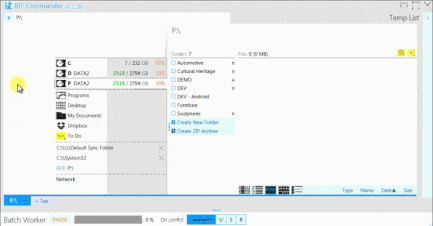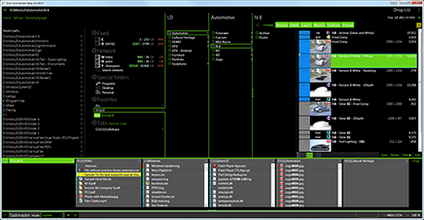 Windows UWP Apps Developer
2016/2017
Personal Projects
Deverloped
JuMP Movie Player
with Windows 10 Fluent Design's Acrylic Material with advanced player features, such as Scene Detection (and rewind/jump to beginning of scene), Auto Subtitle Download, Searching words through dialogs, and JuMP to Previous/Next dialog. Still in Beta
Deverloped
Singer OFF
app (Alpha) - Experimental app to remove vocals from songs, leaving instruments only. Uses Face API to detect faces on album covers and duct-tape all mouths
3D Digital Sculptor (Freelance)
02/2013 - 09/2014
Funko Inc., WA
Sculpted ~30 heads of popular TV personalities in ZBrush
...for collectible toy series production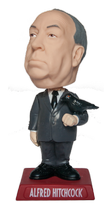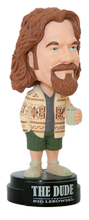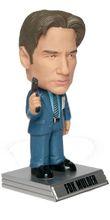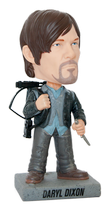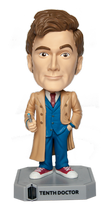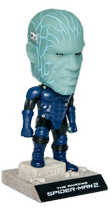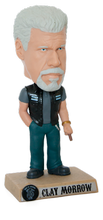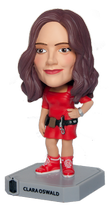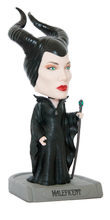 UX Designer / Information Architect
08/2012 - 10/2012
24 Seven Inc., New York City
Created a UX of a small social network to improve drug survey participation rate by using cognitive bias in the design
Together with lead UX designer worked on interaction design of several iPad apps for pharmaceutical companies
3D Artist
2012
Interactive Visit GmbH, Germany
Modeled and textured 3D environments and museum artifacts of Gallery Borghese (Rome, Italy) for Unity3D VR application. Modeled and baked in 3ds Max; partially modeled in self-made 3D modeling app Relief Draw.
Automotive Design Competition Contributor
2012/2013
International Automotive Design Competition
Auto(R), Zagreb, Croatia - the biggest car design conference in Europe
2013 Theme: Dok-ing XD Interior - made concept my mirroing lines of the car exterior onto the dashboard, as we choose the car mostly for its exterior image it projects
2012 Theme: Illustrate the Future - created a parody concept "portraiting" Mini Norris as the strongest car in the world
Designer
2012
Personal Project
Created viral design of iPoo Toilet and later the complete MacToilet lineup and parody site
MacToilet.com
6th Place - Designer
2011
International Automotive Design Competition
Auto(R), Zagreb, Croatia - the biggest car design conference in Europe
Theme of the competition: Transitioning Country 2020 Car; Created concept design based on Zastava Yugo (novinski isjecci, nextweb)
Android Developer
2011
Personal Projects
Developed and published several Android apps on
Google Play Store as Tinyware
:
RestFeed News (
YouTube
) - News aggregation app using RSS with keyword blacklisting; Pizza Calculator, 5min Reminder app, AndroShaver, and Hiragan Memory Pairs
Software Developer
2011
Pavle Beljanski Museum, Novi Sad, Serbia
Programmed an interactive multimedia DVD application for the Pavle Beljanski Museum in Flash (
YouTube
). Did not design it.
Architectural 3D Modeler and 3D Visualization Artist
01/2010 - 8/2011
AAM, Novi Sad, Serbia
Creating 3D photo-realistic architectural visualizations of multiple restaurants and several cruise ship environments
Modeling 100+ pieces of furniture and other props in low to high-poly count
Artist
2010
Eyefilm
Thesis Work
Created 3 minute long film (3d animation) as a result of a research of user interaction and spatial perception in virtual 3d environments, in order to create impression of interactivity in a non-interactive medium (
IMDB
)
European Premiere - Backup 2011 Festival, Weimar, Germany
US Premiere - Zeitgeist Media Festival 2012, CA, USA
Project Manager / UX / Software Developer / Founder
10/2007 - 12/2010
Idea 8, Novi Sad, Serbia
Responsible for project management and R&D of a custom modular laser 3D scanning system for museum applications (drop desna strana prvog gifa da sve stane)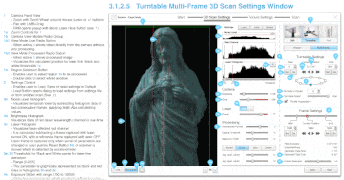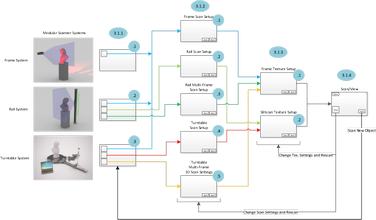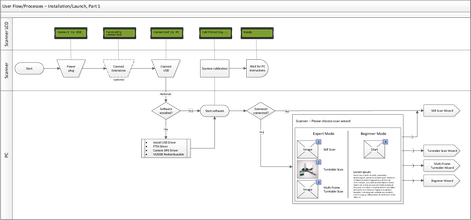 Complete hardware development and industrial design
Developed software for 3d scanning, 3d point cloud editing - Inspect5D (
YouTube
), and optimizing data (C++, C#, OpenGL)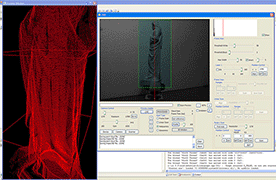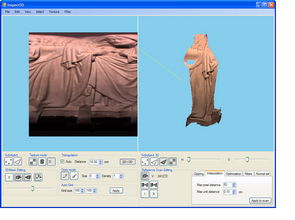 In 2011 contracted to work on consumer version of the 3d scanner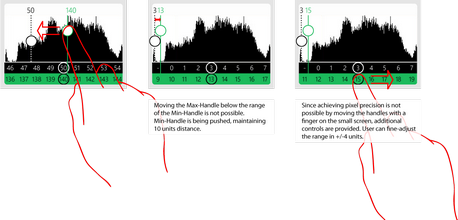 Developed digital projection display for indoor and outdoor advertising (
YouTube
)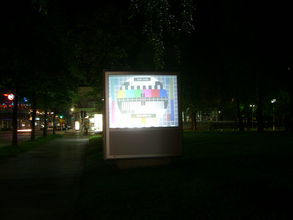 Creative Director / Designer / Founder
10/2007 - 08/2010
Kliker Media d.o.o., Prijedor, Bosnia
Founded the company to satisfy local demand for web development and creation of small marketing campaigns
Developed news aggregation website and an online database of local companies
Created corporate identities, branding, and promotional materials local companies
Created motion graphics for TV commercials and for outdoor projection display
Freelance Architectural Visualization Artist
2005 - 2009
Multiple Companies
Created numerous architectural photomontages for marketing purposes
3D modeled architectural floorplans for printed sales catalogs
Designed and visualized several interiors
Created an interactive walkthrough VR application for Novartis Pharma GmbH – Application, 3D modeling, UV and texture baking (2005)
3D Artist | UX | Software developer
03/2007 - 2008
a:xperience GmbH, Vienna, Austria
Redesigned and improved UX for an interactive VR museum visit application
Developed Relief Draw software (
YouTube
) to decrease production cost by building in-house tool to simplify and streamline specific manual 3d modeling tasks (C#, OpenGL/OpenTK, Winforms)
3D modeled over 100 highly optimized 3D models of museum artifacts from Austrian Treasury Collection (Schatzkammer) using only photographs as a starting point, for usage in interactive real-time 3D VR tour application (
More
Managed a team of five 3D artists (remotely)
POS Display Designer
03/2006 - 03/2007
LOOP Design GmbH, Vienna, Austria
Designed graphics for company's patented POS display systems, branding them, created photorealistic 3D renderings and photo mockups for client presentations
Developed custom POS/POP displays and exhibition booths from concepts to realization, including 3D visualizations for presentations, production drawings for laser cutting, and graphic design
Continued to work on POS Displays for Loop Design as Kliker Media d.o.o. until 06/2009
3D Modeler / UV / Texture Artist
11/2005 - 03/2006
Artifex GmbH, Vienna, Austria
Hand 3D Modelled low-poly human anatomy parts from photo references for interactive DVD presentation
Artist
2005
The Art of Making Love
Created an Augmented Reality installation using C++ and OpenGL; Encoding frames into still images and real-time extraction and overlay over live camera feed.
06/2005 Exhibition in Freiraum/Museumsquartier; Vienna; Austria
VFX Artist
2004
Bitkid - Level 1.0; Music video
Created 3d animations for overlay to stop-motion animations. Human keyframer for stop motion animation - Guided actor for stopmotion shooting
Motion tracking (MatchMover nad Boujou) and VFX with 3ds Max
University of Applied Arts; Vienna; Austria
2004 - 2010
Digital Arts (Mediengestaltung / Digitale Kunst)
Graduated in 2010 with Magister Artium degree
School application Portfolio 2003
2003
Automotive Designs
Character Design and 3D Art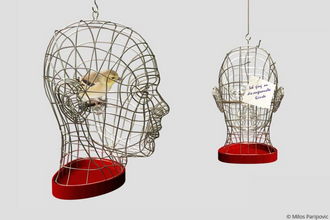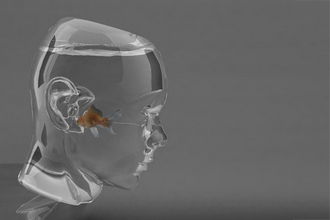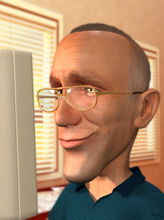 Angelina and Cage missing
University of Novi Sad; Serbia
2001 - 2003
Faculty of Technical Sciences
Graphic Engineering and Design
... add courses
Motion Graphics Artist and 3D Animator
1999 - 2001
NRTV, ITC Prijedor
Created numerous 2D and 3D Animated TV Commercials
High School Part-Time job